The Croatian Forest Research Institute disseminated the project and the curriculum on forest based bioeconomy to the six forestry engineers-employees of the Hrvatske šume Ltd. The event took place on 18/6/2020 on the premises of the Forest Office Pazin (Management Unit Buzet). After presenting the content of the curriculum to the audience, they announced the future e-course on the same topic and invited them to enroll it. The e-course on the forest based bioeconomy will be finished in autumn 2020 and everyone interested in the topic is invited to participate.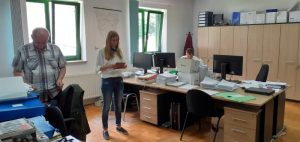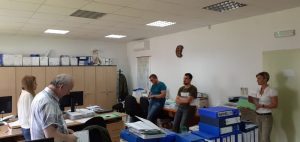 The e-course on forest based bioeconomy will give further key competencies to the participants:
The participant will be a critical user of information and knowledge on forest based bioeconomy in his/her working and study environment
Sense of initiative and entrepreneurship: ability to develop business ideas through creativity and innovation and ability to plan projects
Digital competence as one of the key competences for lifelong learning by becoming a confident user of Moodle as one of the e-learning platforms.
We will keep you updated on further information.